Discover your archetype  •  Eliminate your blindspots  •  Improve your sales results.
"I'VE INCREASED MY CONVERSION RATE TO 66.5% AFTER CHASM SALES TRAINING!"
"Over the past 6 months I've taken 380 high-ticket sales calls. Using the CHASM system, my closing rate averaged 66.5%.
The crazy part is that this consultative sales approach leaves each prospect I speak with feeling like they receive massive insight and value, and many have even "thanked" me for the call. Highly recommend!" – Justin Westbrooks
"I MORE THAN DOUBLED MY CONVERSION RATE!"
"When I started using this sales framework I was closing at 20% and now I am close to hitting 50% closing rate. All from adopting this method…
"Not only are you going to increase your sales, you're going to get the right people into your programs." – Arin Lindauer
Plugins
A Full 4-Week Certification and MORE
A complete training approach is needed to ensure your sales team doesn't have to figure it out on their own. Our mission is simple. To empower sales teams of small to medium sized businesses to create a world-class sales experience for each and every prospect they are fortunate enough to connect with. More Sales, Bigger Impact on the market you serve is the inevitable outcome to our obsessive and thorough approach to sales. 
CHAD'S DIVISION DOUBLED REVENUE IN JUST 12 MONTHS
After trying to implement sales trainings like Sandler and GAP Selling, Chad (CRO) turned to CHASM for an extremely effective and repeatable sales process.
It's been so effective they have rolled out the methodology to the entire company to drive more successful outcomes for all of their clients.
SALES CEOs and FRACTIONAL sales VP's
We created CHASM to help SMB's grow faster, removing the typical barriers to sales training
From confusing to clear. From vague to concrete. From self-serving to prospect focused. Better sales training creates more success for your sales team, your company, and most importantly, your prospects.
UNMATCHED SUCCESS FOR OUR MEMBERS
"Not only does it improve the ability to execute crisp and meaningful sales conversations, it improves overall conversion while maintaining a very client centric approach. I'd highly recommend working with FourtyFive no matter where you are in your sales organization's journey."
"Before learning the 4 Square Framework, I had so many mental hangups on sales. I became more concerned about how the other person viewed me than I was about actually helping them. FourtyFive's sales process is so focused on being a "change agent" ... on truly serving the other individual... that I feel more confident and convert more prospects that actually need what I'm offering. I recommend the 4 Square Framework to anyone with a product or service people need."
"Nulla porttitor accumsan tincidunt. Curabitur non nulla sit amet nisl tempus convallis quis ac lectus. Proin eget tortor risus. Vivamus suscipit tortor eget felis porttitor volutpat"
"My only hesitation in leaving a review is that I don't want others in our field to copy what we are doing..."
"I read a lot of business and sales books. Most are a rehash of old ideas. This methodology was vastly different. It took into account the modern reality that INBOUND leads are different and that the old outbound sales efforts (tricks) were doing harm.
A read it, re-read it, bought copies of the their book for our 2 sales reps, then reached out to further engage the company. My only hesitation in leaving a review is that I don't want others in our field to copy what we are doing with the framework and ideas in this book. It's that powerful." - Tom Schwab, Sales CEO
"The difference in our results has been profound."
"The reality is on every sales team, someone is being sold: your sales team is selling your clients, or your sales team is selling you on why they can't make the sales.
We implemented a number of sales strategies in this book after reading it. It's amazing how deep this book goes, and how many myths there are about sales. The difference in our results has been profound." - Colin Receveur, Sales CEO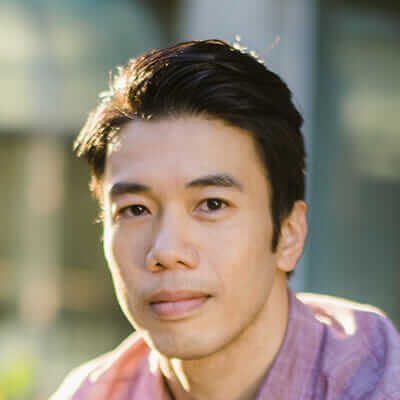 "A great tool and real confidence boost."
I used the 4 Square tool with a client and it worked really well... A great tool to learn and a real confidence boost for my selling. I am fired up to be a change agent! Thank you both. - James Mears
"I highly recommend reading this book!"
"Hey team! I finished my first read of More Sales Bigger Impact by @David Bonney and @Mike Oppedahl this weekend. I highly recommend reading this book especially if like me. you feel you have have negative, limited thoughts about sales. This book is easy to read, informative, practical, and I am more encouraged to help others after reading it.
A few takeaways for me were 1) learning about the invisible lead bucket, 2) understanding the myths of sales, 3) learning the relationship between the people I help and the money I make, 4) knowing myself to lead and grow myself in sales, and 5) assessing and diagnosing the right problem to avoid malpractice. I could say more but I don't want to spoil it for you. Just wanted to share a few thoughts about it. Have a great week! - Chandra Jarrett
"framework that alignED sales with my integrity and desire to serve potential clients."
Before working through the 4-square process with David Bonney my view of the sales function of my management consulting business, and my ability to make sales were both pretty broken—something I needed to begrudgingly embrace so I could get in the door and do the real work of serving people.
The 4-square process works for me because I desperately needed two things: 1) A mental framework that would align sales with my integrity and desire to serve potential clients, and 2) a practice I could execute with purpose that would allow me to improve from conversation to conversation. Though I am certainly still improving, and made a pretty significant blunder in a sales call last week, I now know what went wrong and can make adjustments. I've closed two new retainer contracts in the past two months using this process that have me about 40% ahead of where I started 2020. - Landon Lynch
"Since using 4-square not a single prospect has declined my proposal."
I've tried a number of sales approaches over the years with inconsistent results. Since I started using the 4-Square sales process not a single prospect has declined my proposal.
This simple, memorable step-by-step process enables me to efficiently demonstrate my value and determine whether a prospect is a good fit. I've never needed a waiting list. Thanks to 4-Square, I'm looking at a calendar that's filled with the most rewarding and profitable work I've ever done in my 15-year career. - Andrew Robinson
"The leaders ended with clarity, commitment and direction!"
"the immediate feedback from my team was "THAT WAS AWESOME!"
"The comany's president was very impressed with the entire presenTation."
"Prospect just said "we've NEVER had a marketing company or sales person be so insightful and transparent with us!"
TRUSTED BY
Companies Like
The days of expensive and ineffective sales training are over. With CHASM we are providing SMB's all over the world access to world-class sales training that drives results for their business and leads salespeople to consistent success.